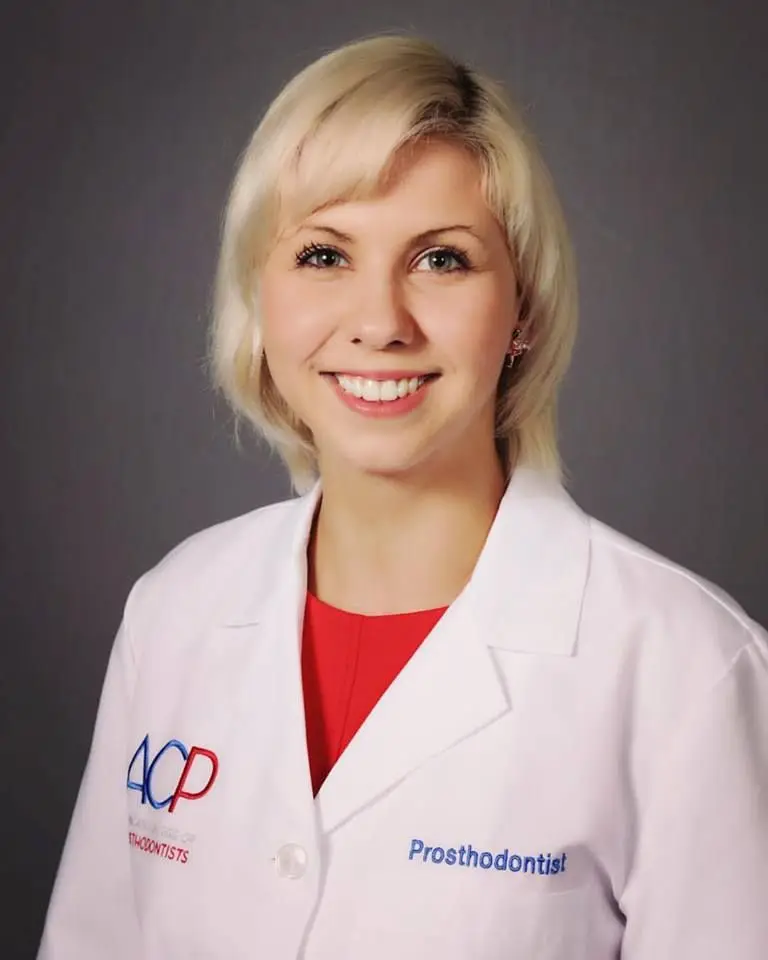 Loreta Geneviciute, DDS
B.S., Iona College
D.D.S., New York University
Post Graduate Prosthodontic Certificate, New York University

Board Eligible Prosthodontist

American College of Prosthodontics
Association of Innovative Dentistry
Nassau County Dental Association
New York State Dental Association
American Dental Association
New York University Alumni Association

Dr. Loreta Geneviciute is a Lithuania native. She moved to New York City for her last year of high school and built a future in the city of her dreams. She attended Iona College in New Rochelle, NY and graduated with Suma Cum Laude bachelor degree in Chemistry.

Inspired by a life changing nature of complex dental rehabilitations Dr. Loreta obtained her D.D.S degree from New York University College of Dentistry. While in dental school, she was accepted to an honors program in prosthodontics- a field devoted to extensive dental reconstructions of partially and completely edentulous patients. Motivated by her passion for this field, Dr. Loreta subsequently pursued three-year post-graduate specialty training in prosthodontics at the Jonathan and Maxine Ferencz Advanced Education Program at NYU, graduating the program with the departmental award to attest to her achievements.

Dr. Loreta is a board eligible prosthodontist specializing in dental treatments involving removable prosthesis, veneers, as well as crowns and bridges on natural teeth and dental implants. Dr. Loreta takes pride in practicing patient centered care and strongly believes that the oral health has a direct impact on one's overall wellbeing and quality of life. Dr. Loreta settles for nothing less than excellence. She is exuberant and enthusiastic, confident, yet modest about her abilities.

Dr. Loreta is an animal lover and has a five-year-old Rottweiler named Ike. When she is not practicing dentistry, she enjoys spending time outdoors with her dog as well as connecting with her family.